HSW Series Personal Spot Welder
(Video Introduction) [ WELDER PRICE ]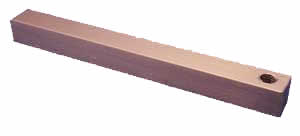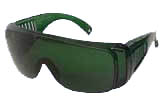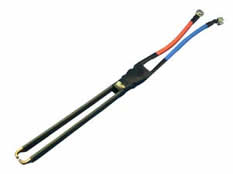 Spot welder is a resistance welder in which it runs electric current in the welding metals, and using the heat produced welds the metals together. Thus, during welding there is a possibility of getting an electric shock if the electrode is touched accidentally.

However, using HSW Series Spot Welder, the voltage applied to the electrodes reaches a maximum of 24 Volt, which is within the safety voltage across the world. Also, if used normally, the machine is designed so that user will not touch voltage-applied electrodes.

Since the usage voltage - even at maximum is 24 Volt, which is within the safety voltage, HSW Series Spot Welder guarantees the safety of the user even when accidentally touching the charged electrodes.

However, for those who have heart problems, and also for those who use wet hands when handling the electrodes, although it uses safety voltage, there is a considerable danger which may threatens one's life. Please be careful not to touch the electrodes during welding.
◇

Welding Using Welding Pen
Welding pen is electrodes included in HSW Series Welder standard set. (RIGHT)
Since it is designed to be used by hands, it is not suitable for mass production, however it is flexible to be used under any welding situations.

FOR HSW-02A

FOR HSW-01A

To weld battery tab, put both electrodes on the same side of the tab.
[ Case Example ]
One of the electrode is touched and pushed towards the copper plate.
[ Case Example ]
HSW Series Spot Welder Operation Procedures

Connect the power supply to the main body.

PowerLED
will lit

゙LEFT Serie 02 RIGHT Serie 01゙

Pressing the trigger switch will electrify the electrodes for welding

Using foot switch, the trigger can be pushed with the foot, which increases the efficiency of the whole process.

Always Wear Safety Eyewear

Welding small parts will eventually make the distance between the eyes and the parts very close.
A range of voltage which does not bring harm to the human body is called safety voltage. Depends on the skin, in Germany and England the safety voltage ranges below 24 Volt, while in Holland and Japan it is lower than 50 Volt.